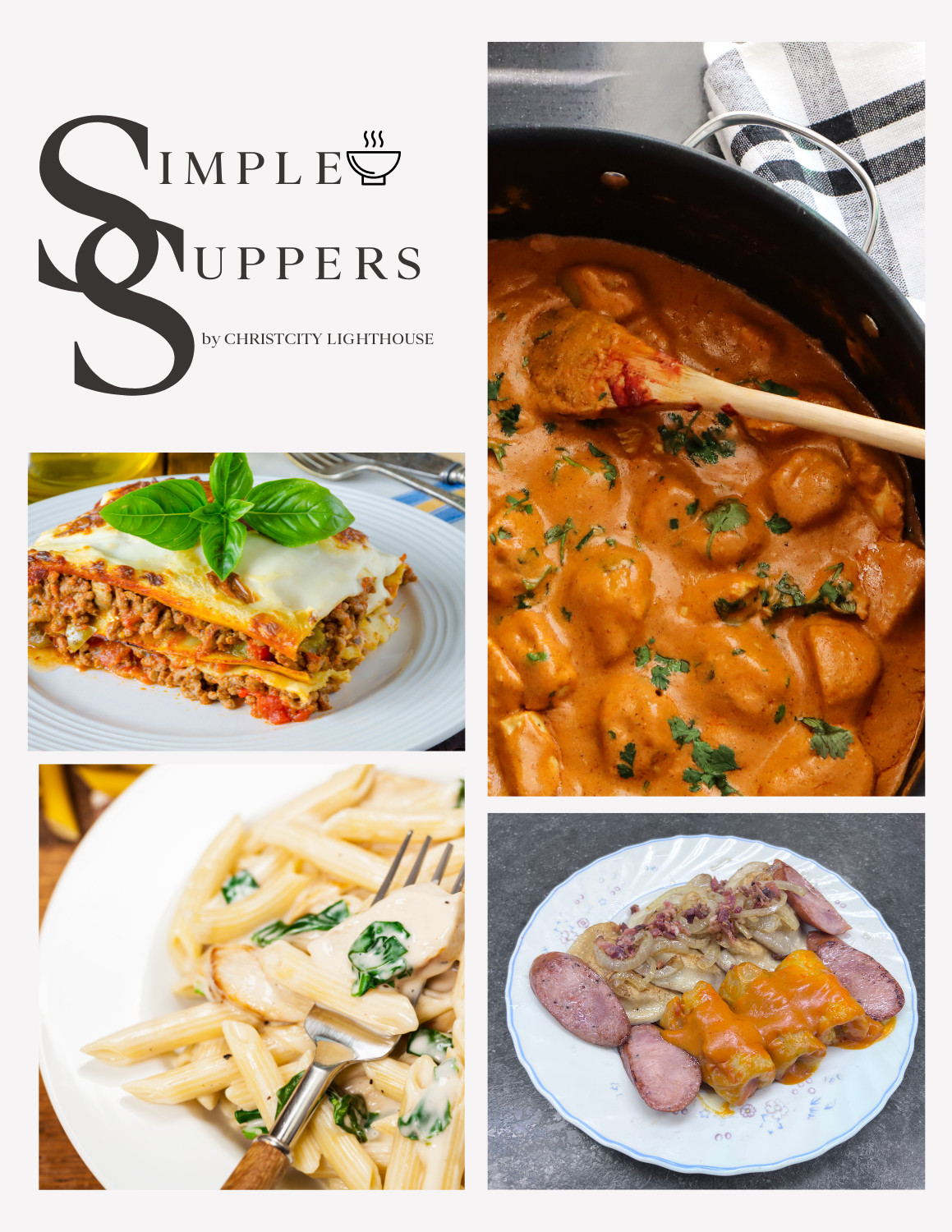 Christcity Lighthouse is pleased to now offer Simple Suppers! Simple suppers are simple as the name suggests! These easy but tasty meals are made from scratch in-house every week by Chef Doug, and freshly vacuum sealed into individual meal size portions. All you have to do is heat them up!
A different selection of meals are offered each week.
Place your order for the individual week by Sunday, and they will be ready to pick up on the immediate Thursday following.
Orders for other weeks placed ahead will be ready to pick up on the corresponding weeks.
$9.00 Per Meal (Suggested Serving Size Per Person)